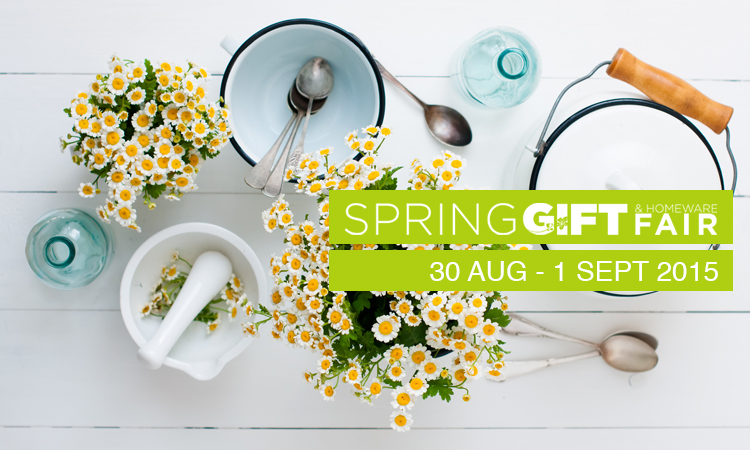 Spring Gift & Homeware Fair 2015
From the entire NZ Gift & Homeware Fairs team we would like to extend our thanks to all those who attended and supported this year's show.
Attracting more than 460 exhibitors and attended by over 6,500* visitors the show continues to be New Zealand's largest industry trade event and a very important date on the buying calendar. 
NZ Gift Fairs and Retail NZ were again delighted to present free seminars designed to help take your business further. Open to all visitors and exhibitors topics included 'Websites and Online Marketing for your Retail Store' and 'Visual Merchandising'.
We were overwhelmed with the response and will continue to develop more seminars for future events as they continue to be important for the growth and development of the industry.
We hope that this year's event delivered you success and generated a positive result for all the hard work and effort we know you put in to your exhibition.
View some highlights of the show with the short video below.
Attendance:
461 EXHIBITORS
6,558* VISITORS - OF WHICH 5,214 WERE UNIQUE
2015 MARKETING SUPPORT

Spring Gift received an extensive marketing and promotional campaign. Targeted advertising across key industry publications was combined with an active social media campaign to reach as many retailers as possible.
This activity combined with a large direct mail campaign and commitment and support from key publications and event partners to promote the show was fantastic. We are committed to grow and extend the industry reach of the Fairs and as always we invite you to provide feedback and suggestions through our post show surveys.
SOCIAL MEDIA
Don't forget to keep an eye on the NZ Gift Fairs social media channels. If you've got something to share with New Zealand's retail industry, let us know through the pages. With over 5,150 followers on Facebook and the NZ Gift Fairs now on Instagram we care establishing a voice within the industry. 
NEW SPONSOR – WAREHOUSE STATIONERY
The NZ Gift & Homeware Fairs organisers, XPO Exhibitions, are excited to announce a new partnership with Warehouse Stationery across all of it's trade events including the 3 annual NZ Gift & Homeware Fairs.
Warehouse Stationery will be offering a range of business services and exclusive offers to NZ Gift Fairs exhibitors and visitors which we will be sharing with you closer to Autumn Gift 16.
Be sure to keep an eye out for these special offers as they will certainly add value to your business.
GIFT FAIRS 2016 REBOOKINGS
Rebookings for next year's Gift & Homeware Fairs have already been strong as exhibitors confirm their prime locations to return to in 2016.
If you are wanting to secure your preferred space or wish to discuss other opportunities across the show please contact one of the team.
Once again we thank you for your support and hope that this year's Spring Gift Fair experience was a positive one.
We look forward to seeing you again in 2016.
If you have any questions or would like any further information please don't hesitate to contact one of the Gift Fair team.