YOUR BRAND. YOUR STORY. AMPLIFIED.
XPO owns and organises 19 of New Zealand's largest and longest running exhibitions. We provide effective, dynamic event platforms that allows your brand to connect and grow.
Showcase your offering to targeted buyers.
Contact Us

Your brand
XPO provides an unrivalled face-to-face platform to share your brand and your story.
---
1

Your story
XPO events allow you to educate your customer base, learn from their insights and refine your offering
---
2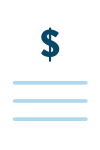 Amplified
XPO events allow you to electronically capture, qualify and close high quality sales.
---
3
This year's Emex was the best ever for us and thanks for all the co-op promotion.
We'd like a bigger stand next year!
- Bruce Jackson, 3D Printing Systems
You and your team did a fantastic job and were extremely helpful on the lead up and during the entire exhibition!!

The XPO Leads app has definitely been a great tool to capture how worthwhile it has been...

- Lizzie O'Halloran , Competenz
As participants of the last 7 shows, we feel Foodtech Packtech provides a good forum for new equipment launches, as the majority of our customers attend...
- Accolade Packaging
Ungerer Australia are very pleased with the results obtained from our involvement with Foodtech Packtech over the past two exhibitions. As an ingredient (Flavour) supplier to the food industry it is a great opportunity to contact our customer's employees involved in different aspects of their company.
- Ungerer Australia Pty. Ltd
EMEX stands alone as our most important marketing investment.
- Total CNC
Gift Fairs have always been key for BPM as they give us a chance to showcase new product and kick start each new buying season throughout the year; Valentines, Easter, Mothers Day, Fathers Day, & Christmas.
- BPM NZ Pty Ltd
All of the Gift Fairs are a priority on our sales calendar, it keeps us focused on our market knowing that we have committed to be there and showcase our product for our existing and new clients.
- Kerridge and Linens & More
CADPRO Systems has been attending since EMEX inception; it is an excellent showcase for our design solutions to the New Zealand manufacturing community.
- CADPRO Systems Ltd
As a visitor I expected to spend a couple of hours there & ended up staying all day!
- Nick Woolf, , Frucor Beverages Ltd